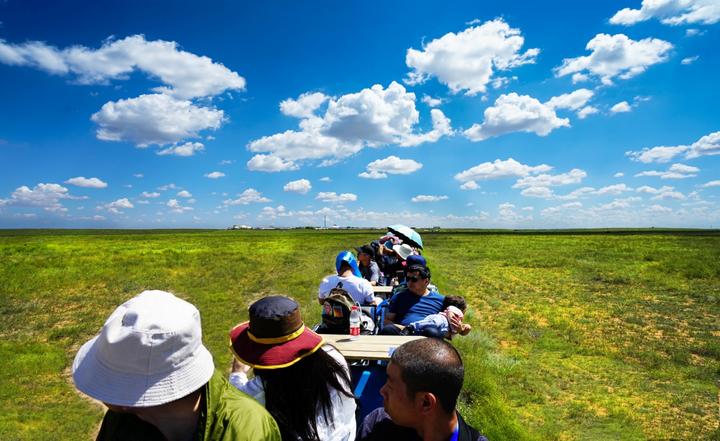 Ordos grasslandtourism area is a national AAAA scenic spot, it is a blend of sightseeing,leisure and vacation, and it is also the representative of grassland scenicspots in western Inner Mongolia.
This scenic spotwas built in 2004, located in HangJinQi, Ordos city. It has about 2700 acres ofhigh-quality grassland landscape resources, and has received 1.5 milliontourists in total. It has been awarded "China's Best Innovative Scenic Spot"and "Tourism Service Quality Award" for many years in a row.
Ordos grasslandscenic spot integrates the beautiful natural landscape and colorful nationalculture, and strives to create the most beautiful grassland performanceproject. Horses galloping real scene equestrian drama, China's intangiblecultural heritage project 《Ordos Wedding》, breathtaking acrobatic drama 《Flying Grassland》, the palace culture feast 《horse banquet》 and the unique《Grassland Night Bonfire Party》 that ignites the passion of tourists, the touristswho come here all have a chance to experience the magnificent grasslandculture.
Ordos grasslandscenic spot with its own grassland and use its dream as the direction andmovtivation to move forward, It is building the best horse culture and horseindustry scenic spot in China, with a modern racetrack covering an area of300,000 square meters. The company now breeds more 200 horses of differentkinds, it has professional horse racing, horse riding experience and equestrianclub. Mongolian horses will become the biggest feature and charm of this scenicspot.
Ordos grasslandscenic spot's beautiful grassland is the home of all tourists. The sky, the clouds,the grassland, the yurt, every midsummer, the picturesque scenery attractstourists from all over the world come an go in an endless stream, enjoythemselves so much as to forget to go home.